BUILDING A SOCIETY BASED ON CONVICTION
1. La liberté de convictions et l'inclusion de toutes les diversités
Why advocacy?
Coexister's advocacy, supported by the members of the national office, feeds its vision of "acting to live better together" to promote peace for all and inclusion for everyone. Since 2009, it has proposed and defended a framework within which it is possible to implement Coexister's educational action, to live fully the plurality of one's identities and to have a positive experience of diversity. It embodies the model of society and the pedagogy of action that is active coexistence. It is based on field experience and the societal context, and can draw on the work of the Coexister movement's research department. As a reminder, Coexister is a non-denominational and non-partisan association.
These areas of advocacy are aimed at
Public decision-makers, to help guide public policy.
The media, to promote a positive view of diversity.
The associative and entrepreneurial ecosystem to change structural practices.
Coexister advocates and puts forward proposals on three themes:
Freedom of belief and inclusion of all diversities #laïcité
Peace education #education
Youth involvement #youth
Coexister, as a youth and popular education organisation, promotes education for peace so that every citizen develops an understanding of otherness and a better grasp of the general interest. Coexister's educational method is based on interfaith cooperation, an educational aspect of active coexistence that involves meeting, understanding and cooperating with people who are radically different from oneself. This method requires a certain pedagogical framework that needs to be infused into formal and informal education systems.
Education for peace also involves the practice of remembering. Coexister's aim is to transform fighting memories into civil and inclusive remembrance practices, so that everyone can take part in a shared history that they recognise and accept. These memory practices are necessary to understand each stage of the ideological processes of extreme violence and the trauma experienced by the victims of this violence.
This is how we prepare for peace: individually and collectively through the acquisition of skills and know-how. Learning about peace must therefore become an essential part of education policy.
Defend the introduction of secular and neutral teaching of religious facts in order to combat religious illiteracy, the subjectivity of the relationship with religious facts and the construction of a common base of knowledge and general culture. This helps to improve understanding of the world through this prism, but also to develop a critical mind and a personal relationship with the choice of beliefs.
Defend the introduction of active teaching based on non-violent communication, benevolence and curiosity about differences within the national education system.
Make the involvement of popular education and memory organisations in schools permanent and systematic as part of the Moral and Civic Education (EMC) programmes.
3. YOUNG PEOPLE'S COMMITMENT
Coexister is a youth-led organisation that fights the idea that young people are the future: young people are the present, and it is today that they have a viewpoint, actions and a voice to bring to bear on the various issues facing society. Their empowerment and skills also depend on the trust we place in the positions they take. This is why Coexister groups are encouraged to commit to social justice, gender equality, the fight against discrimination and environmental issues, and to do so from the age of 15 in the name of the diversity of their convictions.
For this framework of working together to be complete and for it to be possible to get involved and live this Coexister experience, we need to provide more resources and opportunities for young people to get involved freely. Coexister wants everyone, especially young people, to have the means to make this commitment. This is why Coexister encourages young people to get involved through volunteering and civic service. To ensure that the diverse voices of young people are heard, Coexister also defends the right to vote at 16 and contributes to the work of the French Youth Forum.
Defend the value of volunteering by all means and at all stages of life (school, student, professional, transitional).
Defend an increase in the resources allocated to civic service volunteering to make this scheme accessible to all.
Promote the assumption of responsibility and the place of young people in all areas of power and decision-making.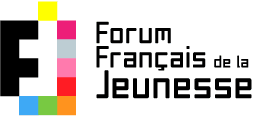 HOW DOES THE PLEA TO COEXIST WORK?
This advocacy takes different forms and uses different means. Coexister's national office develops the association's political position and drafts proposals that are defended on committees and bodies where Coexister is represented, at conferences and media appearances and at hearings to prepare proposals or draft legislation. These advocacy issues are also the subject of political communication via forums, press releases, editorials and publications on social networks. Lastly, advocacy feeds meetings with the various partners and organisations in the ecosystem in which Coexister operates.
1. Manifesto for active coexistence
2. Pew Research Center religious diversity index
3. Law of 1905
4. Fraternity barometer
5. Prejudice Survey 2019
6. Coexister has been a member of the Civic Service Strategic Council since 2018.
7. https://forumfrancaisjeunesse.fr/
The White Paper
of Coexister France